About Us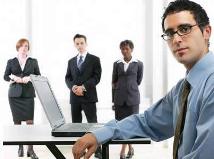 We believe you'll trust our software, but it's the people behind the software that make it trustworthy. Our company is family owned and you'll always have direct contact to any member of our team. In 2009, we decided we wanted to launch a daily deal platform. We also decided in order to compete in today's market, we needed to be different than all the other daily deal platforms (which may number over 1500 by now). We researched all the big white label competitors and found the same thing to be true of them all, they weren't interested in thinking outside the box. They weren't interested in making any custom programming changes. Most of all, it didn't appear that they really cared to make their platform better, they cared that the daily deal monies flowed in to their bank accounts using the same boring architecture.
Because of this, we knew we had to develop the platform on our own and we couldn't be happier that we did. We wrote an industry leading software solution for white label daily deal and affiliate daily deal providers. We took the complexities that the other guys wouldn't do and put it into our own software. You'll be thoroughly impressed by our software and the features that we have!
Carole Peterson-Baker, CEO
Carole is the founder of Sweetbees.com, LLC, One Loyalty Network, Inc and My Local Ad Space, Inc. Carole spent 30+ years as a teacher and found that the schools continued to lose the much needed money for after school programs due to budget cuts and difficult financial times. My Local Ad Space, Inc was started to help ease the financial burden on parents of children that wanted to participate in after school activities. Most recently My Local Ad Space, Inc was renamed Daily Deal Pros, Inc and along came the first white label for the newly named Daily Deal Pros, Inc, Sweetbees.com, LLC.  Sweetbees.com, LLC incorporates the favorite daily deal platform with the ability for merchants and consumers to support causes that are important to them. Not only does the customer get a great deal on a local find for Restaurants, Events, Spas and more, but schools and non-profits alike can share in the revenues!
Joe Baker, COO
Joe has had well over a decade of technology and sales experience. He spent 5 years out of college working for a fortune 500 company in the Minneapolis area writing software and scripting solutions for the enterprise. From there, he went into sales for roughly 4 years and found that his true passion is really technology. Joe manages the technology and development staff for Daily Deal Pros, Inc. He oversees the day to day technology operations and is connected at the hip to the intricacies of how the software works and the features that are included or coming soon. He's made sure the platform is not only intuitive, but that it's scalable for any size daily deal provider that wants to use our software.
Rebecca Moser, CFO
Rebecca has been with the company since mid 2010 and takes care of all the financial responsibilities that come with running a company. She is well versed in tax law and has a vast knowledge of just about any financial question you might have. Rebecca serves on the Board of Directors of Daily Deal Pros, Inc and is an active visionary for future trends in tax law.
Mike Baker, VP Of Sales
Mike's role is to lead all business development and sales of Daily Deal Pros, Inc. Mike is active forming partnerships on a daily basis with new daily deal software users. Mike focuses on maximizing market penetration by promoting our white label software platform across the country. Mike's experience revolves around merchant processing and he has successfully acquired 1000's of clients and contacts in that industry.